Buddy Carlyle
Carlyle grew up in Omaha, Nebraska. Carlyle attended Bellevue East High School in Bellevue. In addition to baseball, he also lettered in basketball for the Chieftains and graduated in 1996.

Earl Lester "Buddy" Carlyle is an American professional baseball pitcher for the New York Mets of Major League Baseball (MLB). His previous teams include the San Diego Padres, Los Angeles Dodgers, Atlanta Braves, and New York Yankees. He also played for the LG Twins of the Korean Baseball Organization, and the Hanshin Tigers and Hokkaido Nippon-Ham Fighters of Nippon Professional Baseball.
On December 14, 2006, the Atlanta Braves invited Carlyle to spring training. He was reassigned to minor league camp on March 30, 2007, but after going 5-2 with a 2.59 ERA and 56 strikeouts in 9 games for the Richmond Braves, he was called up to the big leagues on May 25. Carlyle made his Braves debut on May 26, 2007, in a game against the Philadelphia Phillies, a game in which he went 4 innings, surrendering five earned runs on six hits and allowing two walks. It was his first start in the major leagues since 1999. Carlyle earned his first win of the season and his first since 1999 on June 5, surrendering one hit, a solo home run to Aaron Boone of the Florida Marlins, while going 7 innings in arguably the best outing of his career. On July 6, 2007, against the Padres, Carlyle tied his career-high with 7 strikeouts, set a new career-high with 8 innings pitched, and collected his first major league RBI which gave the Braves a 3-2 lead they would not relinquish. In the fourth inning of that game, Carlyle struck out the side on the minimum nine pitches. It was the 40th time in major league history this feat had been accomplished. Reflecting on Carlyle's performance, then Braves manager Bobby Cox noted that "Carlyle's sneaky quick. A lot of guys don't have good hacks at him. He gets it by them." Carlyle's return to the majors has been considered an inspiration to many Braves fans. He finished his best season with an 8-7 record and a 5.21 ERA.
Carlyle was diagnosed with diabetes in 2009, and uses the Omnipod Insulin Management System to control his blood sugar.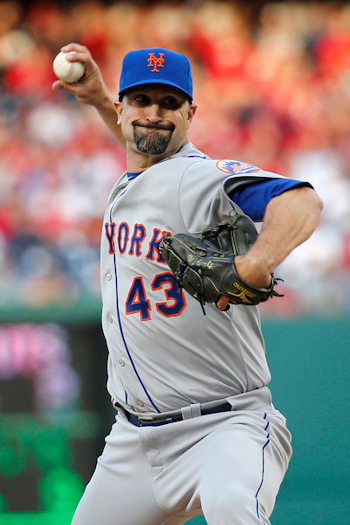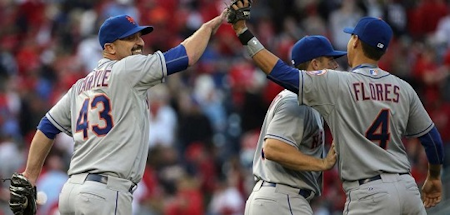 Born: December 21, 1977, Omaha, Nebraska
Bats left, throws right.


Professional Baseball Experience

2007 Atlanta Braves
2011 New York Yankees
2014 - current New York Mets



Previous Spolights

Jeff "Whitey" Richardson

Alex Gordon

Joba Chamberlain

Buddy Carlyle